Explore Relaxing Guided Meditations and Inspiring Positive Affirmations
Welcome to the official site of mindful-meditations.com by Brad Austen. We offer guided meditation and positive affirmations for relaxation, healing and spiritual growth.
Be sure to check out the frequently asked questions about guided meditation.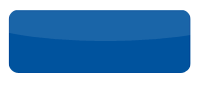 Love the soothing voice. The words and suggestions were simplistic and to the point, therefore making it easy to visualize. Very relaxing and satisfying! Thank you for sharing it.
— B. Roberts

Awesome! — great to have on hand for those busy busy days of hustle & bustle. I'm feeling like a weight has been lifted from my shoulders right now.
— Zanneta

Thank you for this simple yet very powerful meditation. It was just what I needed to give me peace today. Being a highly sensitive person, I want to thank you for this important tool in being able to shield myself from any negative energies that I may encounter. Blessings to you all!
— Lisa
Meditation is an incredibly powerful tool in which mental, physical, emotional and spiritual health can be restored and maintained. Regular meditation will bring a calmer and more peaceful approach to life, more energy and vitality and a deeper level of self-worth and awareness. Your physical stamina and health will improve along with your own intuitive and psychic abilities. Guided meditation is an easy way for beginners to learn and practice meditation and also enjoyable for advanced meditators. Guided meditations introduce you to a guide, who takes you on a personalised journey of relaxation, self-discovery and healing.
The Guided Meditations link contains all my meditation downloads in mp3 format. You can listen to samples and download the tracks at very reasonable prices.
The Articles link contains my spirit-inspired articles I have written exploring spiritual growth and philosophy. This will be updated regularly.
If you have any queries or would like to leave feedback about my guided meditations, feel free to email me at the Contact link.
The guided meditation mp3 downloads available on this site have had excellent feedback, I encourage you to take a listen.
© Mindful Meditations 2006 – 2018. All Rights Reserved. Website Design by Wayland Design